Two-factor authentication is a security feature that adds an extra layer of protection to your CardUp account. We recommend using a Google or Microsoft Authenticator App which can be downloaded from your phone's app store.
How to set up 2FA on your CardUp account
1. Log into your account:
2. Click on "Settings" and "Account" on the left side of the page.
3. Under "Account Settings", select "Security".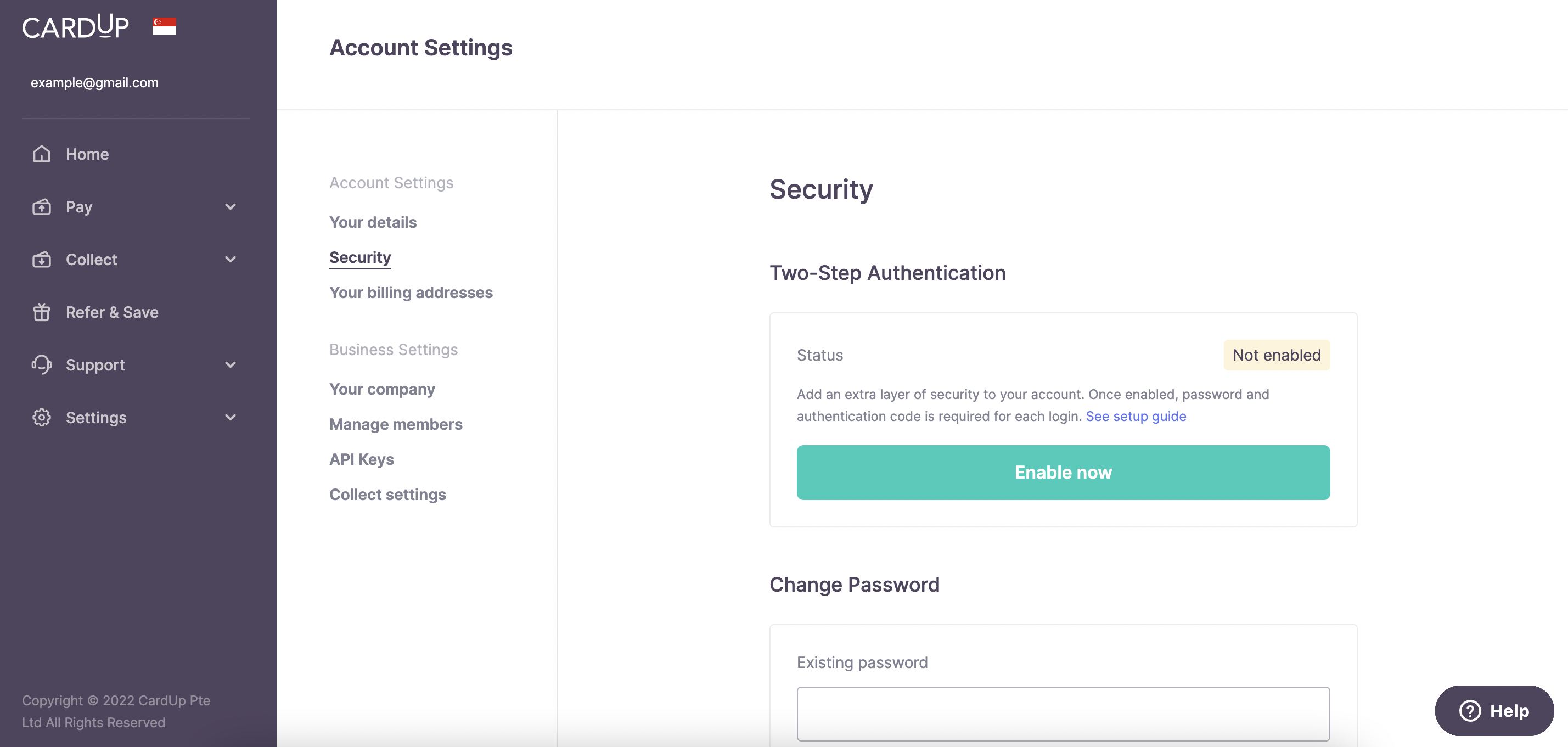 4. You will see Two-Step Authentication, click on "Enable Now"
Authentication setup
Step 1: Using your authentication app, scan the QR code or enter the text code
Step 2: After scanning the QR code or entering the text code, your authentication app will display a six-digit code. Do input the 6-digit code in the required field/text box.

Step 3: You will be given a set of recovery codes which you can download and save in the event you lose access to your CardUp account
Step 4: Once done, the status of your Two-Step Authentication should be updated as "Enabled"