Log in to your CardUp account and follow these simple steps to set up your international payment.
Create a payment and navigate to the 'International payments' tab
If you're using a personal account, select 'International payments'.
If you're using a business account, select 'Supplier payments'.
Fill in the details of your recipient

Country of bank account and bank account currency
Company details:

Business Registration Number, Registered company n

ame, w

ebsite, and address

Bank account details: Bank name/SWIFT code, account no., name of the account holder
*Note that the required supplier details may differ from country to country.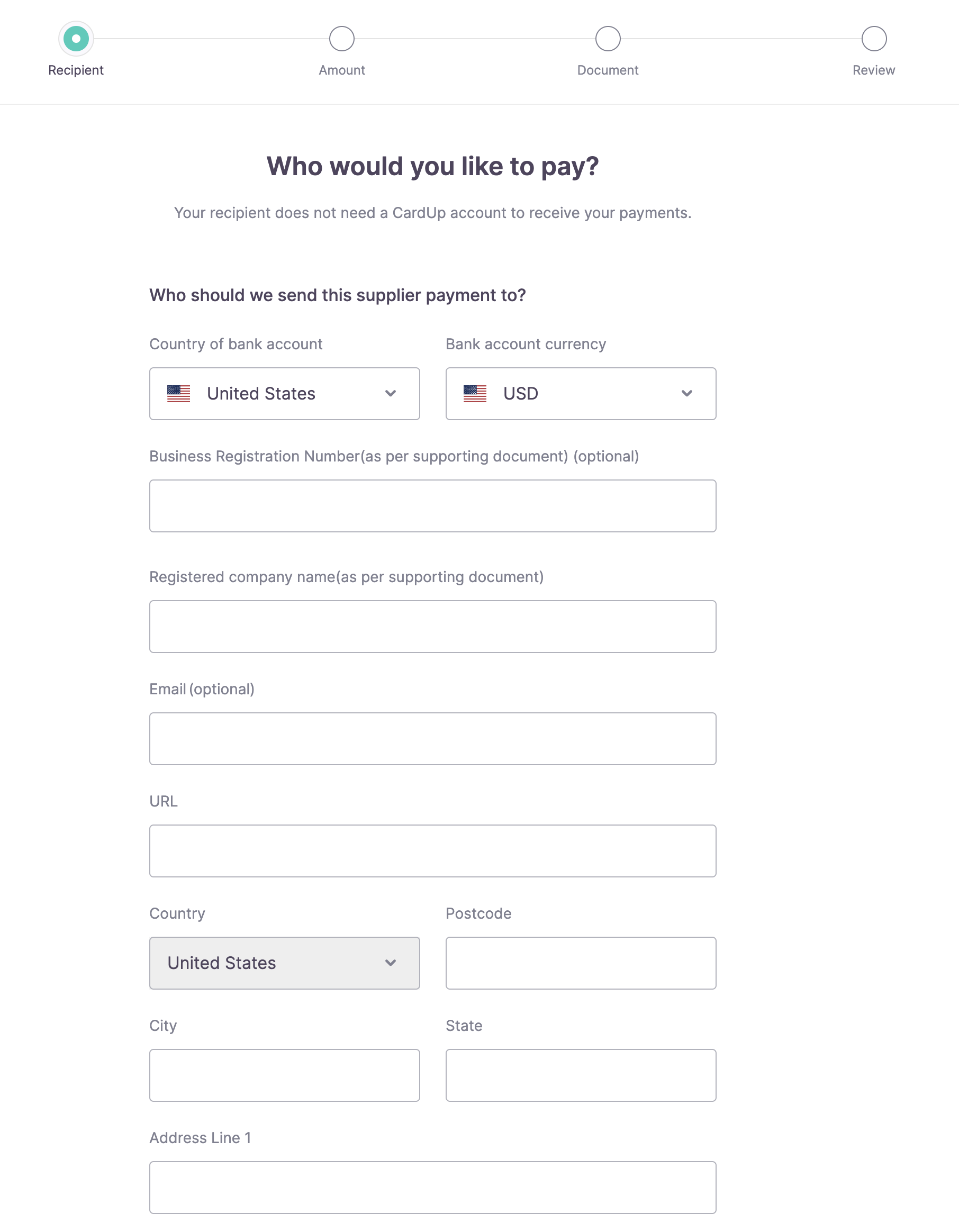 Next, enter the payment details:
Payment amount to your recipient

(in the Recipient's bank account currency)

You will have complete transparency on the real foreign exchange rate and associated fees which are presented upfront to you - no hidden fees!

Credit card details: Card number, expiry date, CVC, name on card, billing address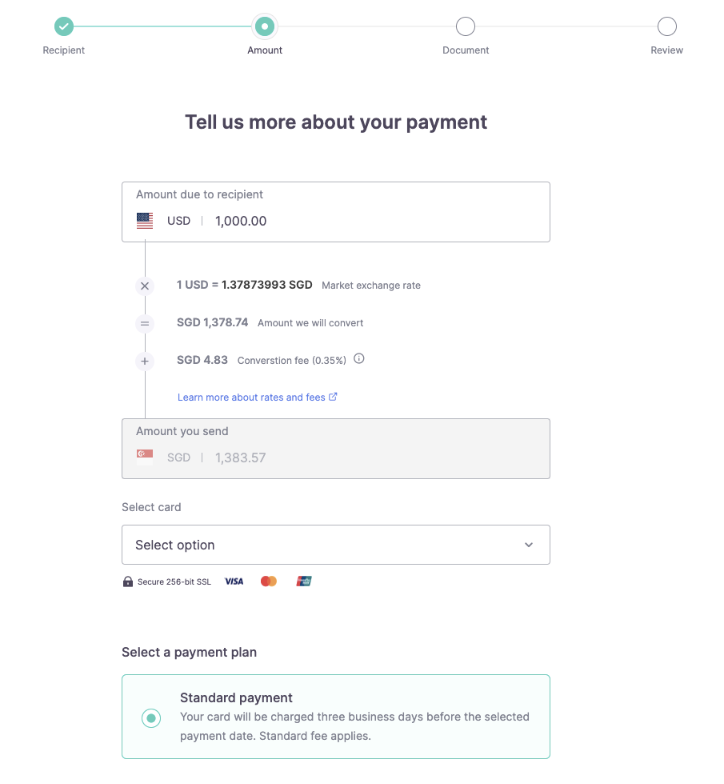 Payment reference (for your supplier to identify your payment)
Description for your credit card statement
Promo or referral code (see the latest promotion here)

To verify your payment, kindly upload your Payment Invoice (in pdf, png or jpg). Do ensure the following:
The document is an official invoice.
The document clearly shows the Payor name, Payor company UEN, Recipient Business Registration Number, Recipient name and bank account details matching this payment.
The payment amount matches or is less than the amount specified in the document.
Review the details to ensure they are accurate, then create your payment. The full payment amount will be captured and charged upon creating the payment.
Note: If payments are created on the same business day as the account verification, there may be a delay of 1 business day for the payment to arrive. This depends on the time of the day the verification was submitted.