Step 1:
After you've logged into your CardUp account, click on "+ Create Payment" situated on the top right corner of the site.
Step 2:
Select your payment type
Step 3:
Search for your recipient. If you don't see your recipient listed, you can "Add new recipient"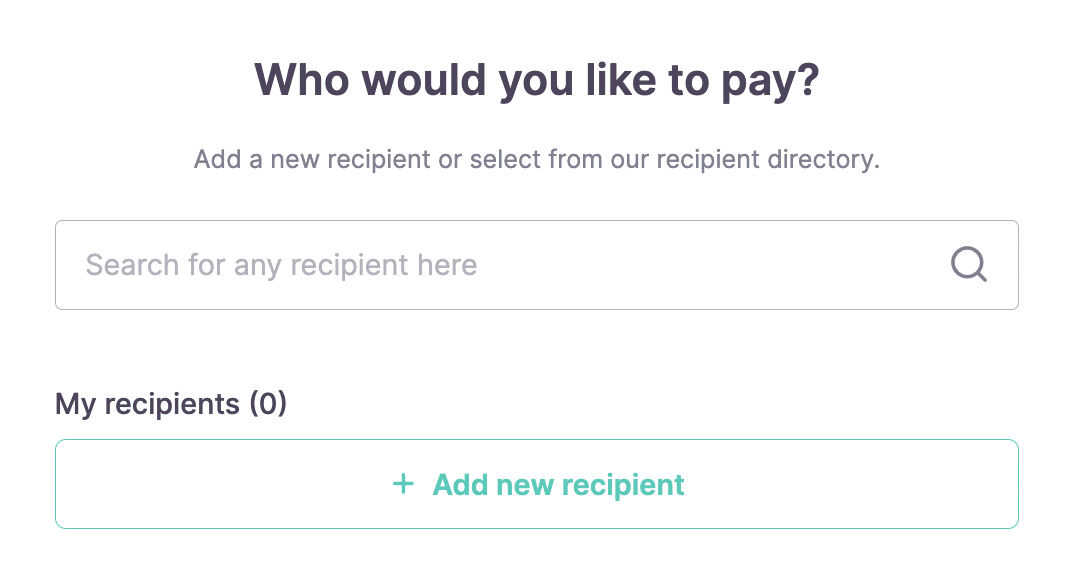 You'll be prompted to fill in a few details of your recipient and we may require payment advice such as an invoice, agreement or contract, to verify the payment details provided.
Step 4:
Enter your payment details. At this step, you can select your payment plan, payment frequency and add a promo code.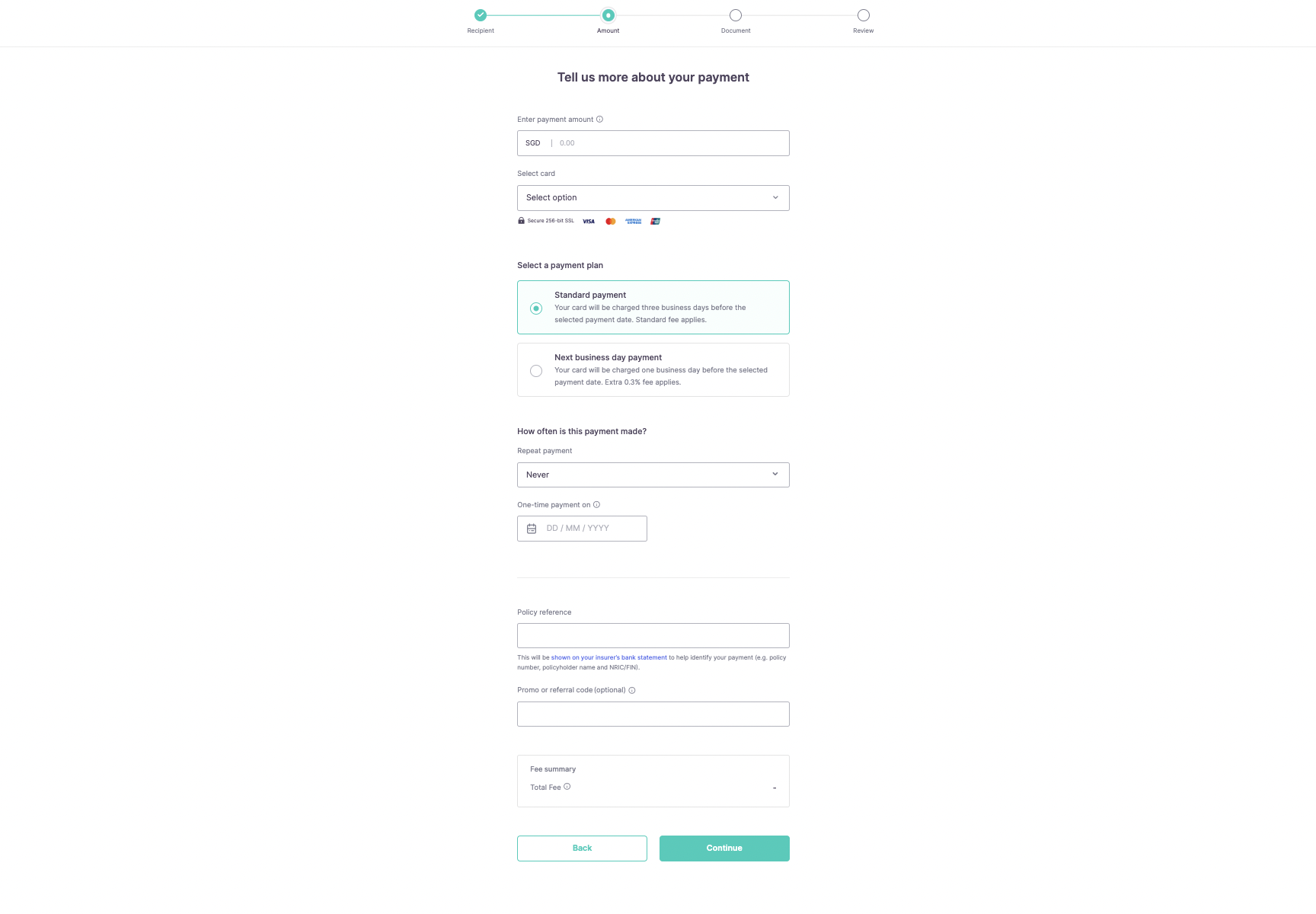 Step 4:
Review payment set up and click "Create Payment"