Here how you can get started:
1. Sign up for a free account and log in
2. Schedule a payment, and select 'Taxes & Stamp Duty' / 'Taxes & GST' as the payment type
3. Click on the Stamp Duty toggle to make your payment. The payee information is automatically filled in. Fill in the payment amount as per the outstanding amount shown in your Payment Slip, as generated on the IRAS e-Stamping portal. You are also required to enter the 14-digit payment slip number to assist the tax authorities with reconciliation.
4. Lastly, you are also required to upload an up-to-date copy of this Payment Slip to help our team assist with the verification of the payment.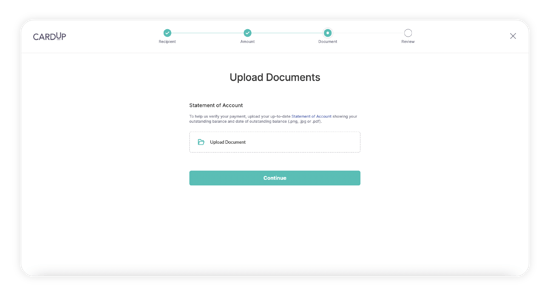 5. Review and confirm your payment, and you're all good to go!