Yes, you will be able to make amendments to your payments as long as :-
Your credit card has not been charged
The function is only applicable for "Domestic Payments" only and not available for "International Payment"
Upon logging in to your account you will be taken to your dashboard. From here, specifically under the "Upcoming" tab, you can amend the following details by clicking on the "3-dots button" (highlighed in red) on the very first column of each payment item and select "View/Edit" option:
Payment amount
Payment due date
Payment reference
Card number
Apply promo code (depending on the terms and conditions of the promo)
Payment speed - Next Day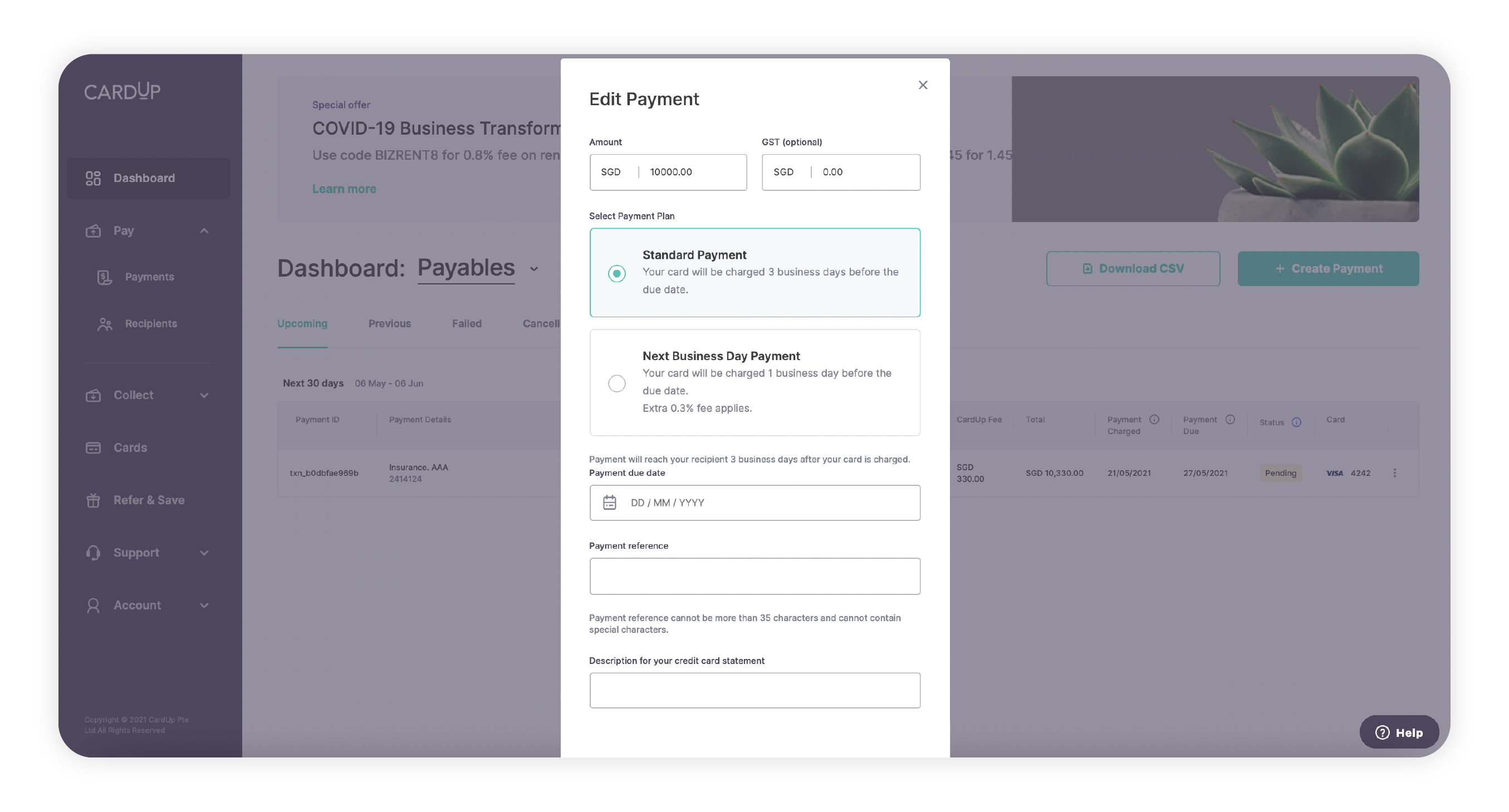 You are also able to delete a payment via this same dashboard by clicking on the "3-dots" button> Select "Cancel". You may select cancel for a single or recurring payment in series, depending on your needs.

You can either delete all future payments or just a single one.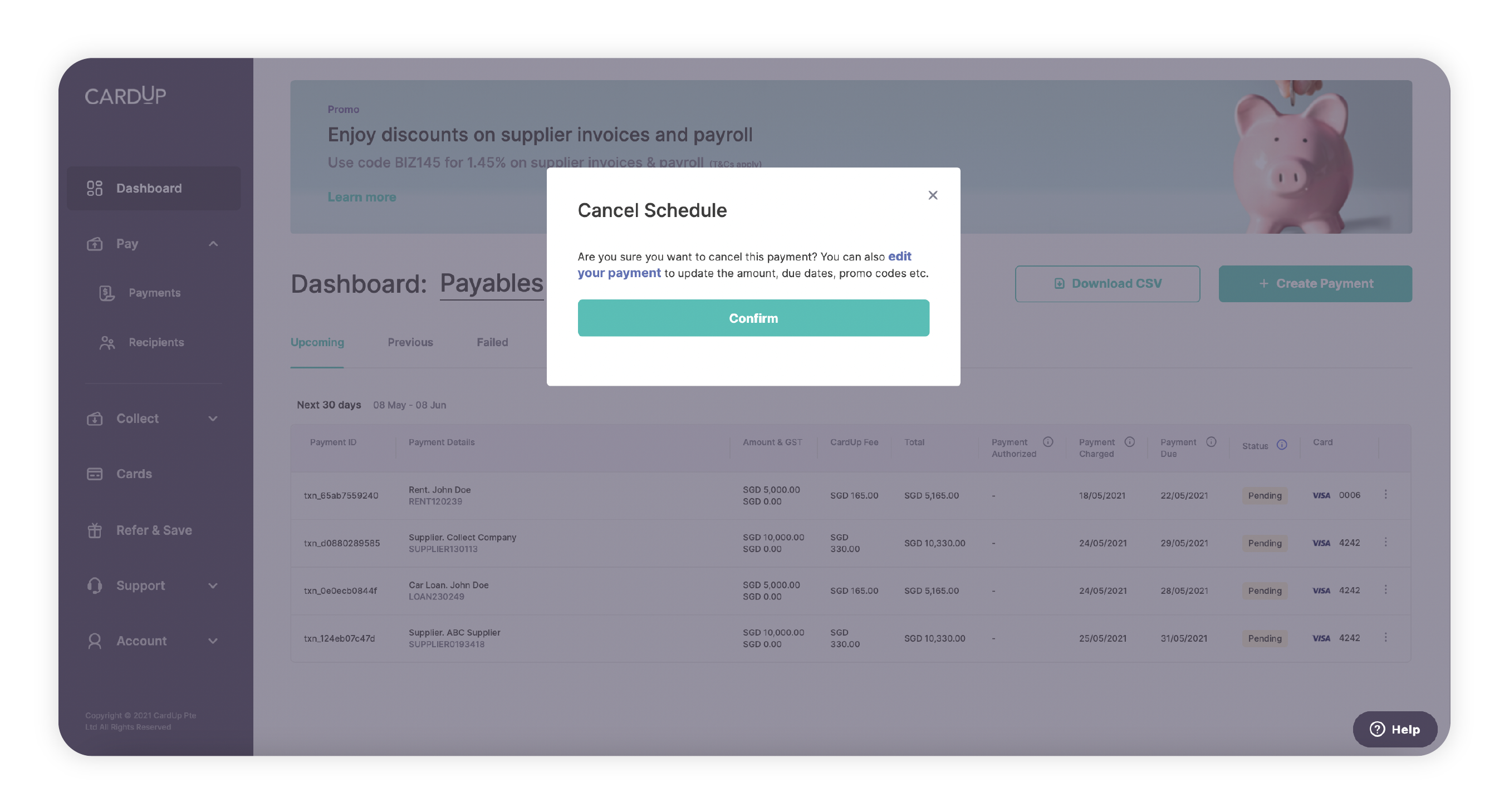 Also, if you wish to add a promo code to an existing payment - there's no need to cancel payments you have already set-up! Note: Do check out the terms and conditions of the promo code if it's applicable for new or existing schedule payments.

Simply edit the payment to which you would like to apply the promo code:
Select 'Edit just this one payment' and click 'submit'
Enter promo code on the respective field and click 'confirm'
The discounted fee will instantly be reflected on the payment