Yes, you will be able to make amendments to your payments as long as they have not been charged.
Upon logging in to your account you will be taken to your dashboard. From here, you can amend the following details by clicking on the three dots on the right of each payment item:
Payment amount
Payment due date
Payment reference
Card number
Apply promo code - there's no need to cancel existing scheduled payments!
Payment speed - Next Day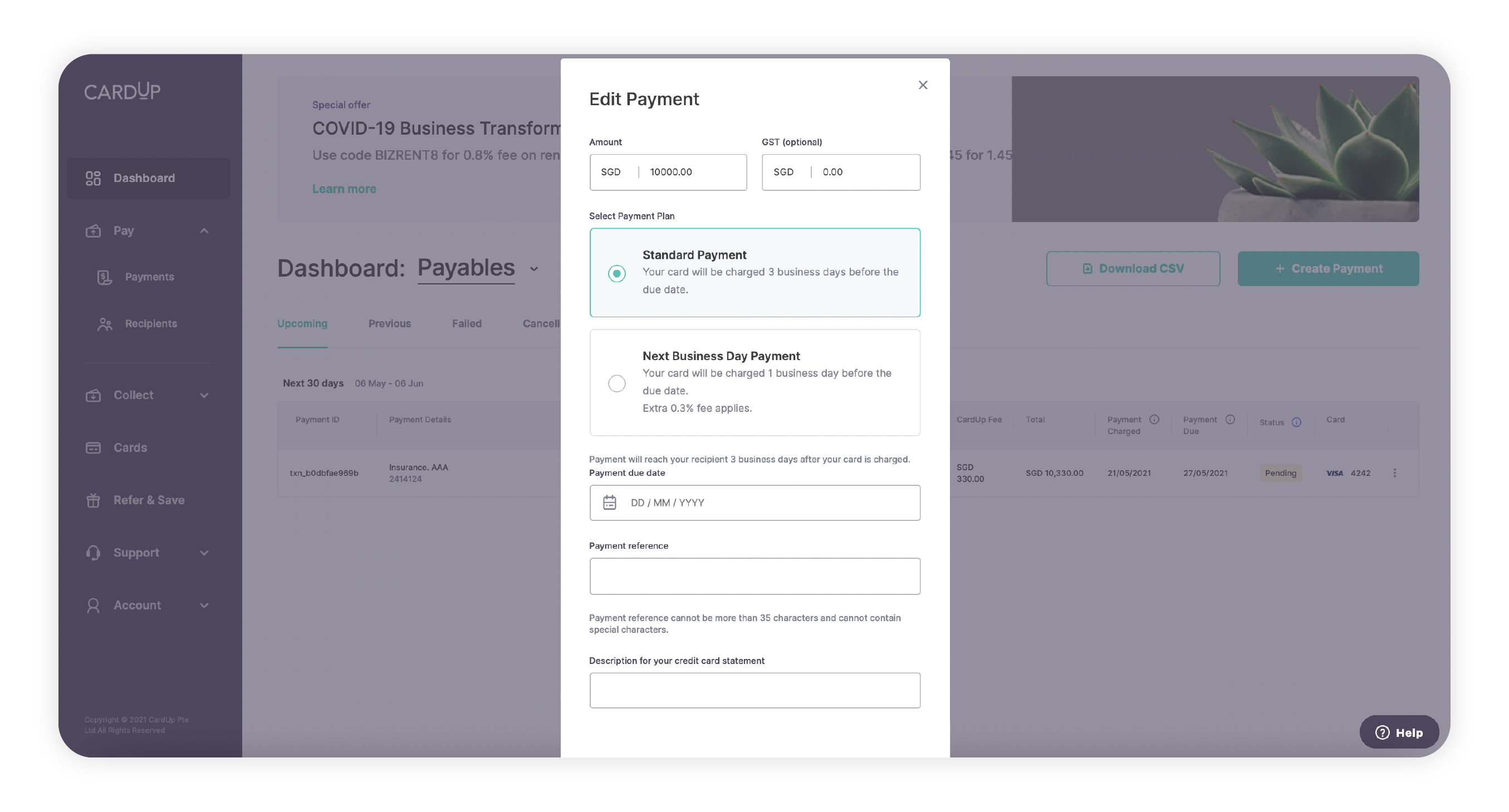 You are also able to delete a payment via this same dashboard.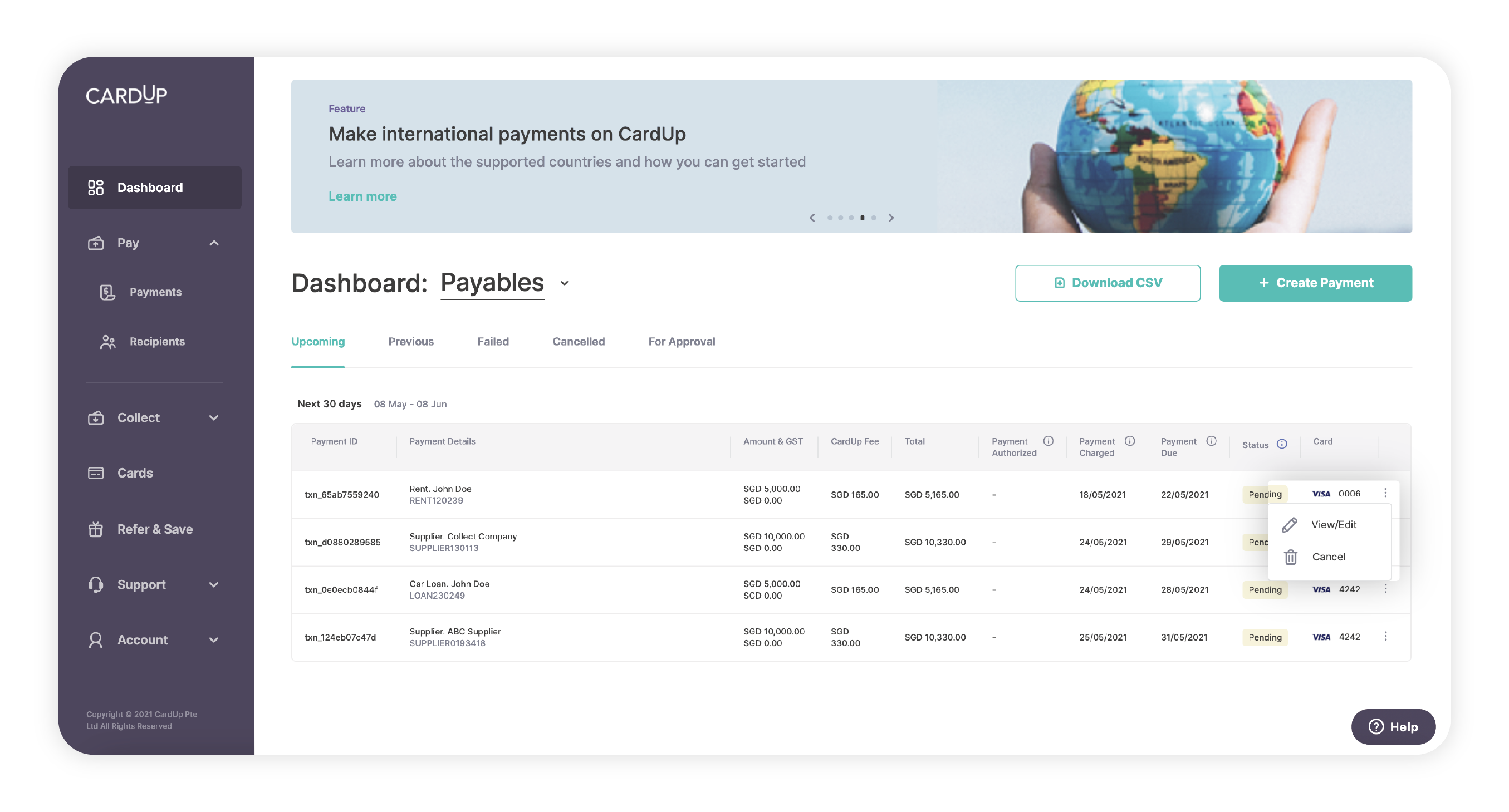 You can either delete all future payments or just a single one.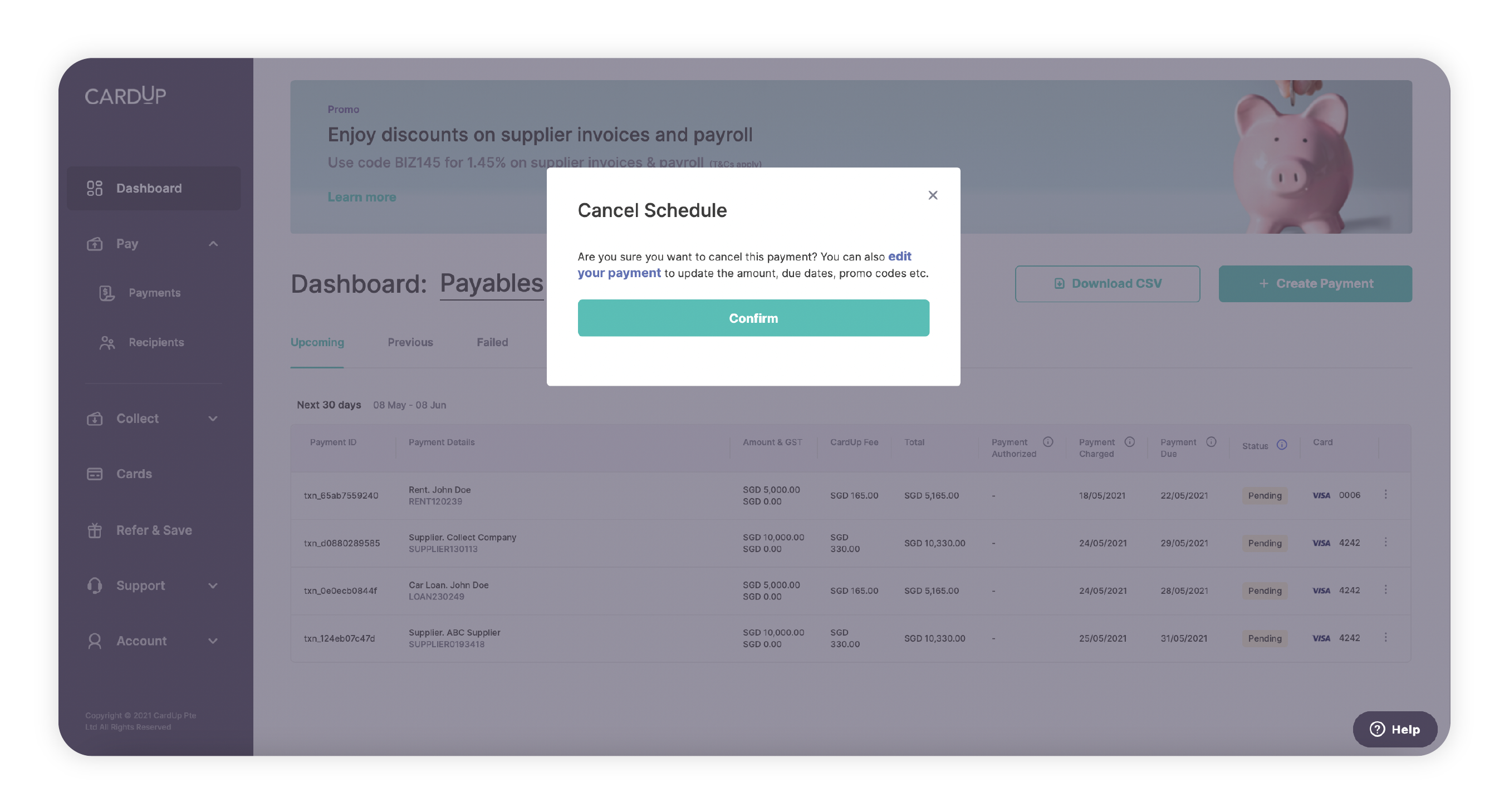 Also, if you wish to add a promo code to an existing payment - there's no need to cancel payments you have already set-up!

Simply edit the payment which you would like to apply the promo code:
Select 'Edit just this one payment' and click 'submit'
Enter promo code on the respective field and click 'confirm'
The discounted fee will instantly be reflected on the payment