Promo codes are currently not available for guest payments. If you have received a payment request from a company, but have a promo code you would like to use, you would have to sign up for a CardUp account, and set up a payment from within your CardUp account.
Personal account: Sign up here
Business account: Sign up here
What's next after signing up? It's time to make your payment with your promo code. Here's how.
1. On your CardUp dashboard, click 'Create payment'
2. Select the payment type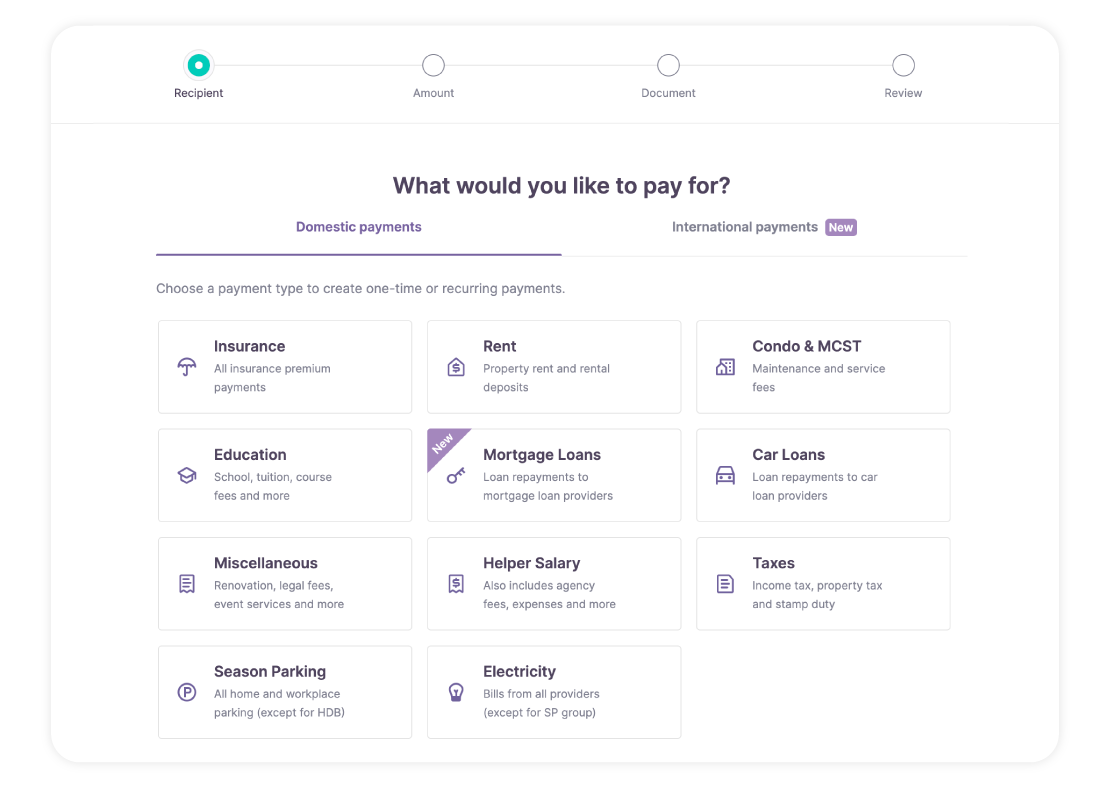 3. Add the recipient information
4. Fill in the payment information and add the promo code at the end
5. Lastly, review and schedule your payment.
You may also inform the company that you have made the payment via your CardUp account and that the payment request that was sent to you may be canceled.